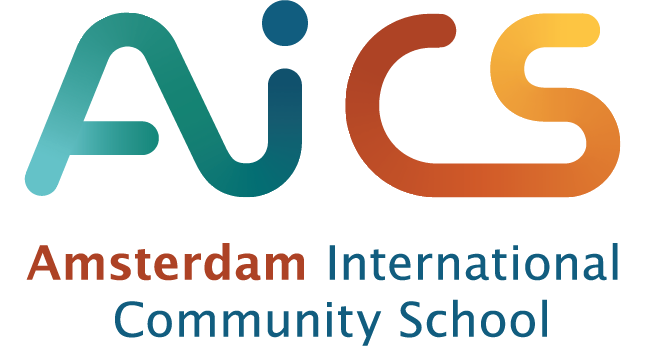 We are looking for 2 enthusiastic Secondary School Dutch Teachers (Dutch Language Acquisition and/or Dutch Language and Literature) for our school.
Pay scale LB (min. €2662,- max. €4071,- full-time per month, before tax).
fte approx 0,6 - 0,8 fte (2x)
Starting date: as soon as possible.
About the Amsterdam International Community School (AICS)
The AICS is a Dutch International Primary and Secondary School in the Netherlands. We are an IB school that offers MYP, DP, CP, and we are currently a candidate PYP school. Together with a number of other national Dutch schools we form 'Esprit Scholen'.
The AICS is a partly-state-funded community school, which enables us to deliver high-quality education at competitive fees. The AICS is a fully-accredited member of the Council of International Schools (CIS) and offers international education to internationally-mobile students from over 50 different nationalities.
The AICS currently offers Primary education to students aged 4-11 and Secondary education to students aged 11-19. The main language of instruction for classes is English. The AICS is located in three campuses throughout the city of Amsterdam: AICS Main (Primary and Secondary, over 1100 students), AICS Satellite (Primary only, around 200 students) and AICS South East (Primary and Secondary, over 300 students).
Vision Statement
To be a community where learning is at the heart of everything we do.
Mission Statement
The AICS facilitates high quality, accessible, community-based international learning for students of all nationalities living in The Netherlands.
You need to be:
an innovative and creative teacher with an understanding of inquiry-based learning;

able to contribute to a close school community and work as part of a dynamic and hardworking team;

flexible and open to new ideas;

fluent in spoken and written English;

stimulating the students to learn how to learn;

gearing your teaching towards students with many different social, emotional and educational needs and coming from different cultural backgrounds and countries.
You need to have:
a commitment to the school's mission to provide community-based international learning;

a valid and relevant Secondary school teaching qualification;

excellent knowledge and experience of different teaching and educational

methodologies;

an understanding and knowledge of different cultural backgrounds;

the ability and initiative to help create and implement school policy;

excellent communication skills and ability to function well within a team.
Applications must be submitted before the 24th of January 2022.

Please be informed that we reserve the right to interview candidates before the closing date of the vacancy. All candidates do have equity in the process.
For more information, please visit our website: www.aics.espritscholen.nl
Internal candidates take priority over external candidates.
Acquisition regarding this vacancy is not appreciated.